Stage II Mesothelioma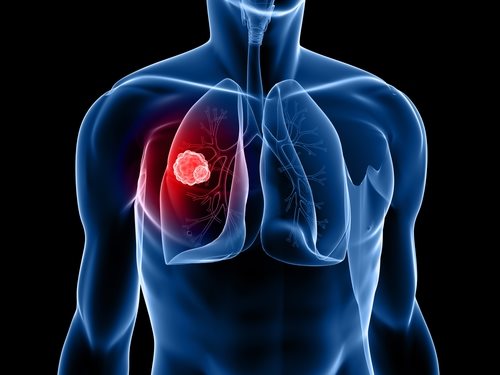 Pleural mesothelioma is the most common form of mesothelioma, comprising over two-thirds of all diagnoses. Pleural mesothelioma affects the lining of the lungs and chest cavity.
The pleura refers to the membrane that surrounds a human's chest and lungs. This membrane (commonly referred to as the mesothelium) lines a number of body cavities. Although the pleura surrounds the lungs, cancer of this lining is not actually classified as lung cancer.
Similar to all forms of mesothelioma, pleural mesothelioma may be extremely complex to diagnose. Because of this difficulty and because the disease is linked to habitual asbestos exposure, you must immediately inform your doctor regarding prolonged asbestos contact if applicable.
In most cases, Stage II Mesothelioma is treatable; however, the problem associated with treatment lies in accurately diagnosing pleural mesothelioma (diagnosis of mesothelioma during the condition's early stages is notoriously arduous). The primary impediment to accurate diagnosis is found in the lack of observable symptoms—a patient may not experience symptoms for decades (the latter stages) following the formation of mesothelioma in the chest or lungs.
Staging Systems Associated with Mesothelioma:
Mesothelioma is classified through the use of three systems: TNM, the Butchart Model and the Brigham System. These three systems are utilized to stage the progression of pleural mesothelioma. Frequently, pathologists and oncologists use the TNM model because it is more precise in describing a patient's condition, how far the mesothelioma has progressed and with organs and bodily systems are impacted and to what extent.
Stage II mesothelioma under the Butchart model signifies that the disease has spread from the point of origin on one side of the abdomen or chest to the other side. This characteristic is often attached to tumors that have spread from one visceral lining to another.
Stage II mesothelioma under the Brigham model is not commonly used, for it only describes the extent to which the lymph nodes are affected. When the disease has reached Stage II, the lymph nodes are almost always impacted. The proliferation of the mesothelioma in Stage II makes the disease inoperable and treatment excessively difficult. Moreover, Stage II mesothelioma also means that a return of the cancer is almost forgone.
Stage II mesothelioma under the TNM classification model offers information regarding the tumor and its size, whether it has spread to the lymph nodes and whether or not the cancer has metastasized. Stage II mesothelioma under the TNM model holds no correlation to the other staging systems. Under this model, the cancer has typically spread to both sides of the abdomen or chest or from one visceral lining to another.
Stage II according to the TNM model typically regards the lymph nodes as unperturbed; as a result, there is a chance, under this model, that the tumor can be removed by way of surgery.
Comments
comments