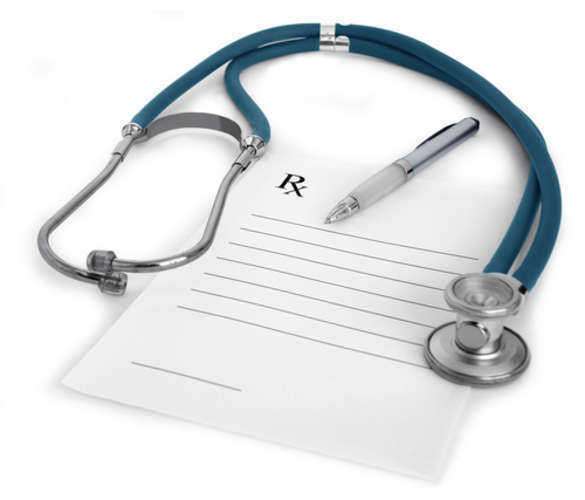 What is Onconase?
Onconase is the trademark name given to Ranpirnase, a ribonuclease enzyme found in the Northern Leopard Frog. Onconase is currently being studied to combat peritoneal and pleural mesothelioma cancer. The chemotherapy drug is manufactured by Tamir Biotechnology Inc. headquartered in Monmouth Junction, NJ. Onconase is demonstrated as a selective cytotoxic against cancerous tumor cells and has thus, been used empirically to combat malignant mesothelioma cancer. Some mesothelioma patients, in the aforementioned clinical trials, have enjoyed a prolonged survival rate following the administration of Onconase.
According to Tamir Biotechnology Inc, Onconase is a biopharmaceutical product candidate that works in a similar fashion to RNA interference. Onconase is an RNase that defeats the challenge of locating RNA for therapeutic reasons while, at the same time, enabling the creation of a new class of therapies for the treatment of viral, cancer and other life-challenging medical conditions. Currently, the company is conducting a Phase II clinical trial that uses Onconase in conjunction with PEMETREXED and Carboplatin for patients with non-small cell lung and/or non-squamous lung cancer.
According to Tamir Biotechnology, Onconase is a first-in-class chemotherapy drug that utilizes proprietary ribonuclease technology. Onconase is created by isolating a natural protein produced naturally by the leopard frog; Onconase, according to laboratory and clinical trials, is shown to target cancerous cells while sparing healthy/normal ones. Onconase triggers apoptosis, the natural termination of cells, through multiple molecular mechanisms of a synthetic action.
Onconase is a chemotherapy agent that is currently being tested for all mesothelioma patients. Like the bulk of mesothelioma chemotherapy drugs, Onconase reaches the cancer by specifically targeting rapidly-dividing cells. Once the drug is administered, Onconase binds to these tumors cells, ultimately inhibiting their growth and causing their death. Onconase stands out from other chemo drugs because it causes manageable side effects.
Although Onconase is still in testing phases, the United States Food and Drug Administration recognizes the drug's potential in mesothelioma treatment. The Food and Drug Administration granted Onconase an orphan drug classification to speed-up testing phases and give the drug the opportunity to be approved faster. Onconase is also regarded as a helpful candidate for the treatment of lung and breast cancer.
How Does Onconase Work?
Onconase is administered through an IV each week for 30 minute intervals. The amount of weeks a patient receives varies depending on several factors, including the patient's overall health, their initial response to the treatment and whether another chemotherapy drug is being administered. When Onconase adheres to the surface of cancerous cells, it is said to penetrate the cell's protective membranes. Once the drug enters the cell, Onconase interferes with the messages and information within the cancerous cell, causing a significant interruption in its ability to process. This eventually leads to the termination of the cancerous cells, promoting the shrinking of cancerous tumors.
Onconase is typically used in conjunction with other chemotherapy drugs or chemotherapy agents to improve its efficacy and potency. Onconase will cause minor side effects which are regarded as significantly more manageable than those caused by other chemotherapy practices. In most patients, Onconase will yield the following side effects: hair loss, nausea, fatigue and headaches.
Is Onconase Effective in Battling Mesothelioma Cancer?
A 2003 Phase II clinical trial of Onconase served as an early test of the drug's efficiency in combatting mesothelioma cancer. A team of researchers tested Onconase in 105 patients (39 of whom had previously undergone mesothelioma chemotherapy with no results). Each patient was given Onconase via an IV for 30 minutes each week. In general, researchers noticed a median survival rate between six and eight months. These survival rates are comparable to or better than a number of types of mesothelioma chemotherapy treatments, including cisplatin and doxorubicin.
Following this test, researchers conducted a Phase III clinical trial of Onconase that involved 415 mesothelioma cancer patients. During this trial, one group of mesothelioma patients was given a combination of doxorubicin and Onconase, while the other group was given doxorubicin as a single medication. The results showed no significant difference—with regards to median survival—between the two groups. Patients receiving both mesothelioma treatment methods lived, on average, for 11 months, a minor improvement to the 10.7 months average that patients experienced while taking doxorubicin on its own. However, researchers noticed a significant improvement among 130 mesothelioma patients who had previously received chemotherapy without any results. Among these mesothelioma patients, adding Onconase to doxorubicin extended the patient's life by an average of 1.5 months.
Comments
comments