Social Security Disability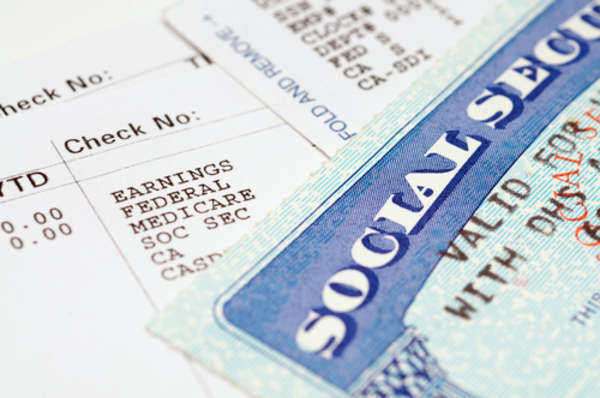 Mesothelioma Cancer and Social Security Disability
Can I File for Social Security Disability with a Formal Mesothelioma Diagnosis?
Based on the regulations stated by the Social Security Administration of the Federal Government's impairment listing manual the act of obtaining Social Security Disability benefits from a Mesothelioma diagnosis is simple, requiring only medical documentation of the diagnosis. More specifically, to receive social security benefits, a mesothelioma patient must provide documentation to a local social security office stating that they are suffering from: "malignant mesothelioma of the pleura"; malignant tumors, metastatic to the pleura" or "malignant primary tumors of the mediastinum that cannot be control by prescribed therapy."
While it is important to secure documentation and work closely with your doctors before applying to the Social Security Administration, the agency will invariably require detailed medial evidence documenting the type, location and extent of the primary tumor or recurrent lesion. Any mesothelioma patient who can provide said documentation to the Social Security Office will have a strong case for securing disability benefits.
In cases where a biopsy or other procedure is performed to secure a mesothelioma diagnosis, a claimant for social security benefits must provide a copy of their pathology reports and operative notes to the office. If this information cannot be delivered to the Social Security Administration the office may accept other medical information or summaries of hospital visits. In less frequent cases, the Social Security Administration may also require additional evidence concerning recurrence, malignancy progression, persistence and all important residuals that are attached to said documents.
Frequently, seeking the aid of a Social Security Disability attorney can make a tremendous difference concerning the efficiency with which a claimant with mesothelioma cancer can receive social security benefits.
Factors of a Mesothelioma Disability Case:
Securing an early mesothelioma cancer diagnosis is crucial to prevent the disease from remaining untreated into an evolved stage. If you or a loved one has developed malignant mesothelioma as a result of asbestos exposure, you are typically entitled to seek compensation for all of your losses and losses by formally pursuing a legal claim.
Securing Social Security Disability payments on the basis of a malignant mesothelioma diagnosis is possible according to the regulations instituted by the Social Security Administration. Moreover, individuals suffering from the life-altering disease will have a strong case for securing Supplemental Security Income and Social Security Disability Insurance. If you feel as though you have a claim to disability benefits, but the application process to secure said payments is too complicated to understand, it would be smart to consult with a Social Security Disability lawyer or mesothelioma attorney to help you ensure that your claim is approved as efficiently as possible.
What exactly is Mesothelioma Cancer?
Mesothelioma cancer is a rare condition that forms from the transformation of cells in the mesothelium--the two-layered membrane that surrounds the lungs, abdomen and chest cavity. Mesothelioma cancer can be observed in three distinct forms; each form can be traced to asbestos exposure. Because of this link to the dangerous filament, individuals with an extended history of working with asbestos fibers face a significant risk of developing the deadly cancer.
When inhaled, asbestos fibers adhere to the mesothelium. These carcinogens eventually foster tumors which are susceptible to proliferation. The destruction of protective tissues leads to metastastization to remote areas in the body, including vital organs. At this point in the cancer's life, mesothelioma is deemed inoperable.
When undisturbed, asbestos fibers do not pose a risk to humans; however, when the mineral is touched, carcinogenic dust is released into the atmosphere. When this dust is inhaled, the probability of developing mesothelioma cancer greatly increases.
The bulk of mesothelioma cancers can be observed in the lining of the lungs or abdomen cavity. Common symptoms of mesothelioma cancer include: night sweats, pleural effusion (build-up of fluids in the pleural cavity), painful swallowing, chest pains, painful breathing, bowel obstruction, unexpected weight loss, and a painful and persistent cough.
Mesothelioma cancer is very difficult to diagnose the disease's earliest stages. Complications associated with diagnosis stem from the disease's slow-developing nature and strange cellular structure. Mesothelioma symptoms are not present in the bulk of malignant mesothelioma cases until 25-50 years following the sufferer's preliminary exposure to asbestos.
Treatment for malignant mesothelioma is applied based on the progression or stage of the disease at the time of diagnosis. Mesothelioma stages represent the degree of the disease's proliferation; in its final stage (4th stage), the cancer metastasizes to several organs beyond the tumor's point of origin.
Because of this delay in diagnosis, malignant mesothelioma cancer's prognosis is depressing; the median mesothelioma life expectancy rate is 4 to 18 months.
Mesothelioma cancer can be detected in the following forms: pleural, peritoneum and pericardial. Pleural, which is the most common form of the cancer, attacks the pleural cavity, the thin layer of lubricating cells is located between the chest cavity and lungs; Pericardium mesothelioma, which develops in the layer of tissues that protect the lungs; and peritoneum mesothelioma, which terminates the protective membranes surrounding the abdomen (the peritoneum).
As stated above, treatment for mesothelioma cancers are elastic to the stage that the disease was diagnosed in. Details concerning mesothelioma stages are as follows:
Stage I Mesothelioma: During the first stage of the cancer, mesothelioma features a localized tumor located in the lining of the lungs, the diaphragm or the sac surrounding the heart. Securing a diagnosis at this stage is exceptionally rare. Those lucky enough to receive a 1st stage diagnosis may be ruled eligible for curative mesothelioma surgeries. These operations will attempt to extract cancerous tumors from the body.
Stage II Mesothelioma: In its second stage, the mesothelioma cancer spreads past the point of origin. The tumor may spread to the lymph nodes or chest wall. Although curative treatment methods may be undertaken for stage II mesothelioma patients, life expectancy is greatly decreased in this stage.
Stage III Mesothelioma: Tangible symptoms are noticed in this stage. The presence of symptoms makes diagnosis most common in stage III. Stage III mesothelioma cancer features proliferation to the lining of the peritoneum, the mediastinum, the heart or to the chest wall and/or diaphragm. Stage III mesothelioma sufferers face a vicious prognosis. This limited life expectancy warrants only palliative treatment options. Stage III mesothelioma cancer is not curable at this stage. Palliative treatment methods may be applied to boost the patient's quality of life by mitigating the associated symptoms.
Stage IV Mesothelioma: In its last stage, mesothelioma cancer features widespread proliferation to remote locations of the body. Because of this spreading, Stage IV mesothelioma is inoperable. Symptoms associated with stage IV mesothelioma are extremely painful. Similar to the cancer's previous stage, only palliative treatment options may be applied to the sufferer. Median life expectancy for a mesothelioma stage IV mesothelioma patient is only 4 to 18 months.
If you or someone you love has a prolonged history of exposure to asbestos, you must immediately schedule a physical with a licensed medical professional. These appointments are necessary to observe your protective tissues and pleural space in the hopes of securing an early diagnosis. A doctor, after recording your past dealings with asbestos, will order imaging tests, such as a CT scan, MRI and/or chest X-ray (the chest x-ray is typically administered before the other imaging tests). If these imaging tests reveal irregularities, the medical professional will suggest a biopsy. This evaluation will extract tissues or cells in question to affirm or rule out a mesothelioma diagnosis.
Even if you do not feel sick—even if symptoms are not present--seeking medical help is a necessary precaution that must not be ignored. Diagnostic tests are implemented to photography your tissues and abdomen to observe potential irregularities. Early diagnosis is essential for treatment; although mesothelioma life expectancy is grim, your life may be prolonged or saved if early diagnosis is achieved.
Comments
comments