Sarcomatoid Mesothelioma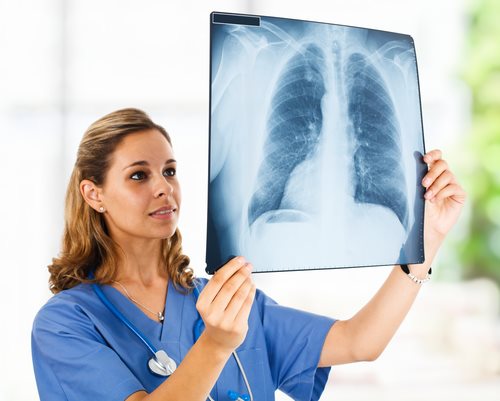 What is Sarcomatoid Mesothelioma?
Sarcomatoid mesothelioma accounts for roughly 10 to 15 percent of all mesothelioma diagnoses. The cell types in Sarcomatoid mesothelioma are spindle-shaped and elongated. Sarcomatoid mesothelioma is also characterized by a chaotic cellular pattern. Additionally, Sarcomatoid mesothelioma cells lack a nucleus. This primary characteristic differentiates from epithelioid cells, which all have clearly defined visible nuclei.
Sarcomatoid mesothelioma is regarded as the most dangerous form mesothelioma. This particular condition is not especially receptive to treatment.
Characteristics of Sarcomatoid Mesothelioma:
Sarcomatoid mesothelioma is one of three types of histological mesothelioma. Histopathology (the stud of alterations in the tissue of diseased cells) is fundamental when it comes to properly diagnosing the different forms of mesothelioma (and cancer in general).
As stated above, only about 10 to 15% of cases are formally diagnosed as Sarcomatoid mesothelioma—the rest of the cases include biphasic or epithelial mesothelioma. These cancer types are primarily used to distinguish between the appearance and presence of mesothelioma cells after microscopic analysis to categorize them according to their structure and cellular form.
In a specific sense, Sarcomatoid cells are defined by their resemblance to the cells of the sarcoma or because the condition fosters a cancer that forms from the connective tissue cells. These cellular structures are frequently spindle-shaped and elongated. Moreover, these cells typically overlap in a haphazard formation. Because these cellular patterns are almost uniform with soft tissue tumors, Sarcomatoid mesothelioma is very difficult to diagnose.
What is the Symptoms Associated with Sarcomatoid Mesothelioma?
The symptoms associated with Sarcomatoid mesothelioma which are first observed by a sufferer will include any of the following:
•
Appearance of tumors on chest or under the skin
•
Unexpected or unexplained weight loss
Diagnosing Sarcomatoid Mesothelioma?
Diagnosis of Sarcomatoid mesothelioma can be performed in a variety of ways. Exposure to asbestos, if known, is typically considered the most useful piece of information regarding the ability to accurately diagnose the condition. Saliva samples and lung biopsies can be evaluated to examine the patient's exposure to asbestos fibers. A more invasive, but highly accurate, detection method is referred to as thoracoscopy, which involves extracting biopsy samples from the pleural cavity using an endoscope and then subsequently performing a variety of definitive histological procedures on the sample.
Because the cells of Sarcomatoid mesothelioma are very similar to other diseases (such as sarcomatoid carcinoma), samples are fundamental to differentiate Sarcomatoid mesothelioma from other spindle-type cell conditions.
Sarcomatoid Mesothelioma Treatment Options:
Treatment for Sarcomatoid mesothelioma primarily consists of a combination of radiation, surgery and chemotherapy. Because a diagnosis of Sarcomatoid mesothelioma typically is rendered at stage 3 or later, the goal of treatment is to prolong the patient survival and improve quality of life.
Comments
comments